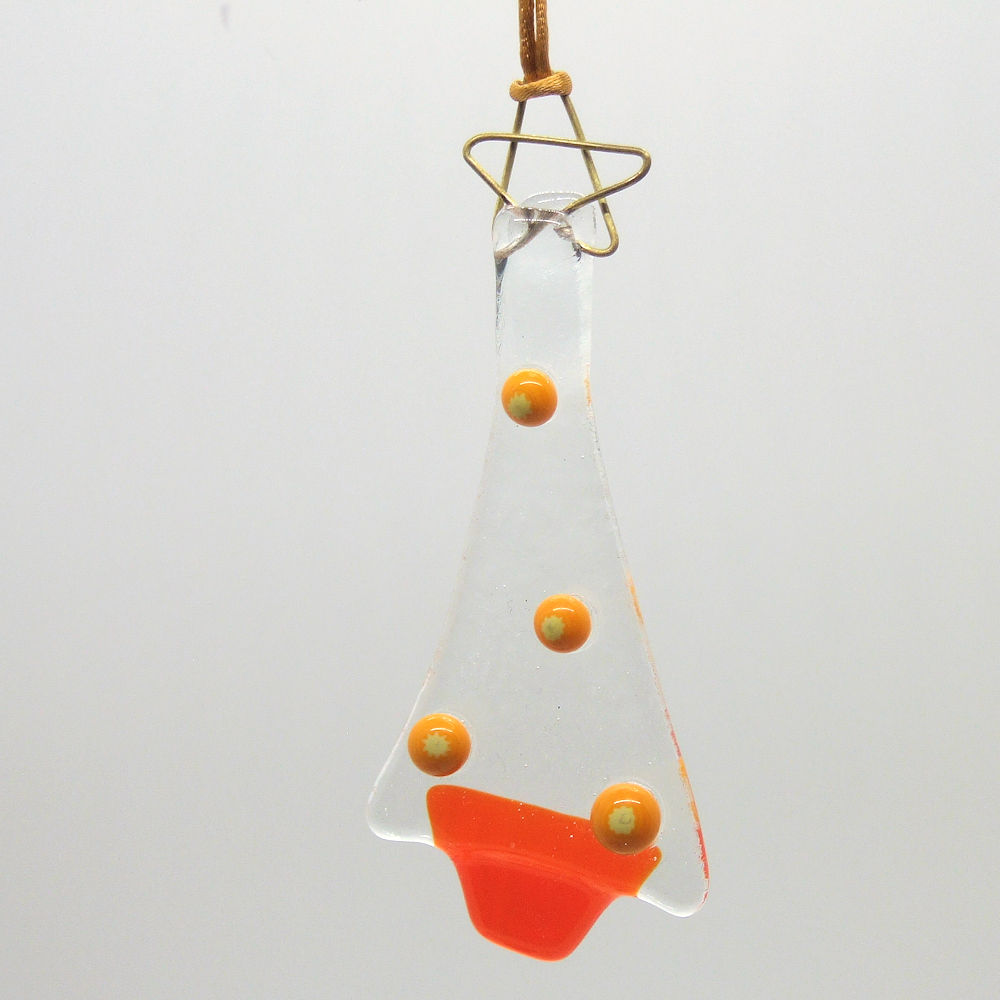 Fused-glass Christmas Tree decoration - clear glass
€12.50
A little fused-glass Christmas Decoration in the form of a simple clear Christmas Tree, with four fused-glass baubles, a bright pot and an antique brass star. Supplied complete with silky hanging cord.

Colours of baubles and pots will vary - if you have a specific preference, please email us..

Also available with a green tree

Measures approx 4" tall, 1.5" wide.