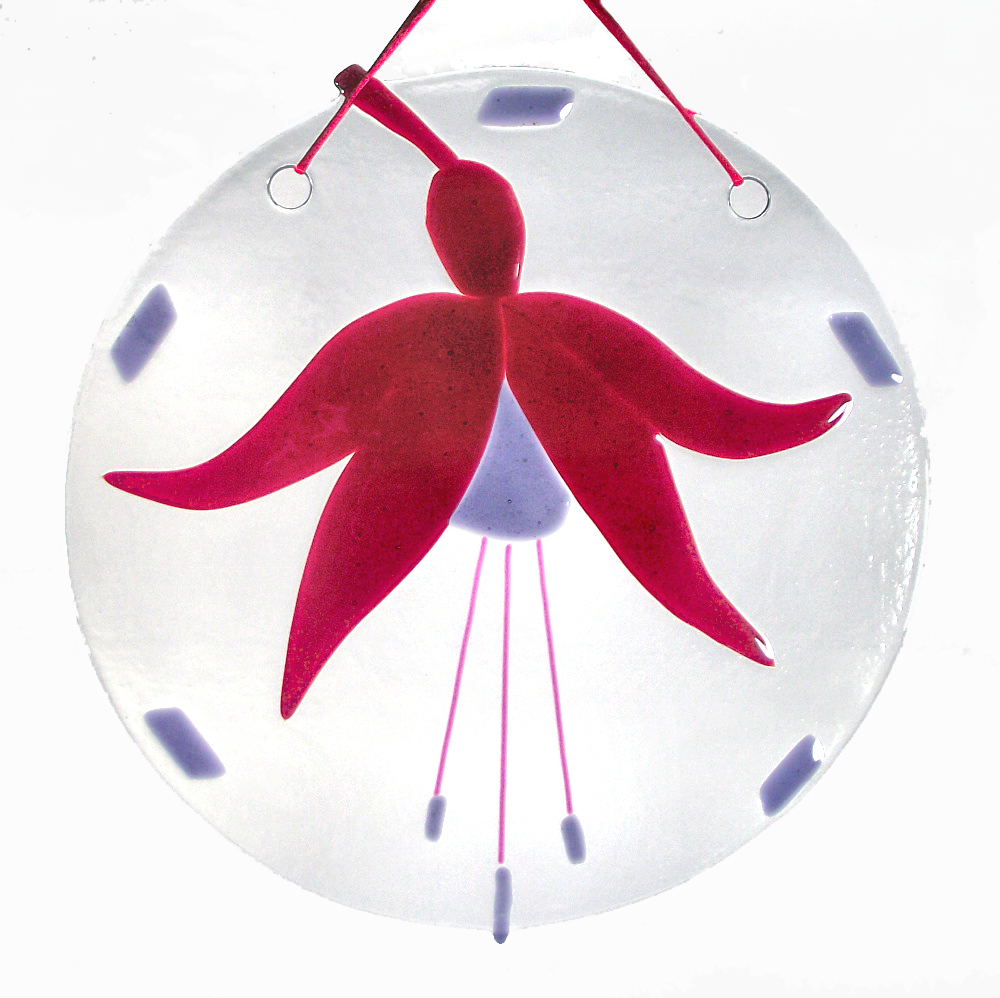 Fused-glass Fuchsia suncatcher (large)
€80.00
This handmade glass 'Fuchsia' suncatcher has been made from hand-cut pieces of cherry red and purple coloured glass on a circular clear glass background, kiln-fused at temperatures up to 800c in a process that take seven hours from start to finish.

Supplied with silky red cord to hang the suncatcher.
A beautiful decorative piece to hang in a sunny window - a year-round reminder of West Cork.

Large fuchsia measures approx 11 inches diameter. Also available in a small version - 4.5 inches inches diameter.
The large Fuchsia can be supplied with customised inscription for weddings, presentations etc. please contact us to discuss your requirements before ordering.