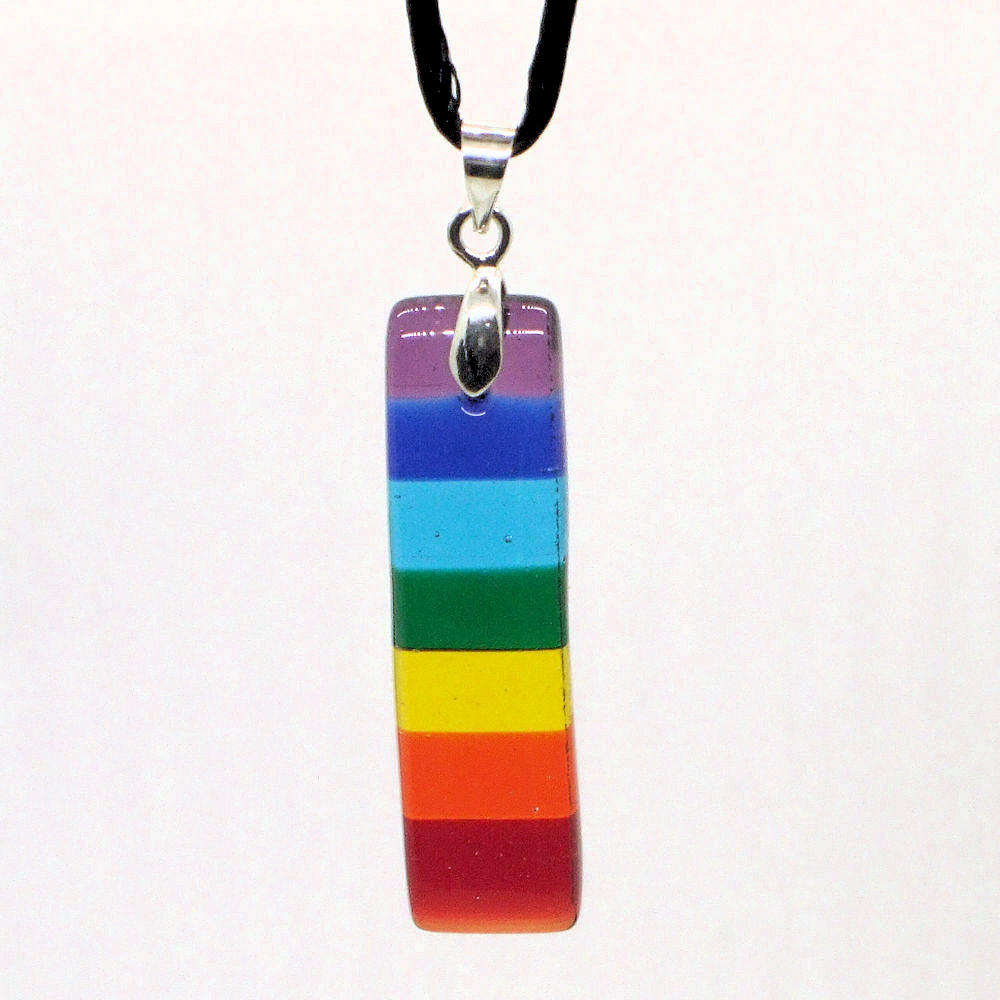 Fused-glass jewellery - pendant - 140
€23.00
A unique fused-glass pendant, handmade in Ballydehob, West Cork.
This pendant is made from two layers of glass (clear on top and tiny coloured strips underneath) fused in my kiln at temperatures up to 800c in a process that takes 8 hours.

One of my most popular designs - suitable for a variety of persuasions (healing, chakras, pride etc), or just for people who like rainbows. Can also be supplier with the rainbow the other way up - red at the top. Please email me to enquire.
Mounted with a silver-plated bail on a silky black 17" / 42cm cord with clasp.

Pendant measures just over 1.5" / 35 mm tall.